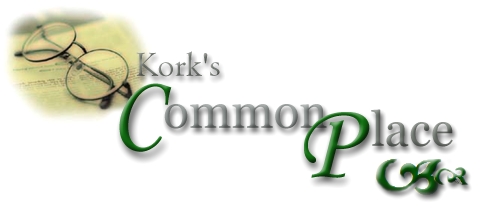 common place book, thoughts and journal entries
Bruce is a close friend. We first met when he found himself in great needhe was homeless and a guest at MAIN St. Through many long late night talks, about God, government, and particularly History (a subject where Bruce is very gifted), we discovered a very intelligent man, whos strength was made perfect through weakness. His presence among us, completes us, and guides us toward the God of mercy.
Church Talk "Our very psychology has been shaken to its foundation ... to grasp the meaning of the world today we use a language created to express the world of yesterday. The life of the past seems to us nearer our true nature, but only for the reason that it is nearer our language." (Antoine de Saint Exupery)
C.S. Lewis said this about language; "...if a person can not communicate the Gospel in the market place language of the day, either they don't understand it or they actually do not believe it, ... the idea being that that person is more committed to the stability of language than the realities language seeks to express ... committed to form and not substance.
Yet another seeks greener pastures...
I have risked nearly everything to engage people into the life of the blessed in Christ—the community of the least, only to find that no one can be trusted. Out of those who have told me that they 'believe' this message, none of them are with the poor today. Remember, those who killed the prophets...
IRS new regulations ignore First Amendment rights of churches Nov 4, 2009
Today, the Becket Fund for Religious Liberty issued an official commentary on proposed IRS regulations which affect the First Amendment rights of religious organizations. The proposed regulations, issued in response to a court decision striking down the IRS's approval process for auditing churches, do not include any requirement for the IRS to consider the rights of churches under the Religious Freedom Restoration Act or the First Amendment.
"The IRS cannot ignore Constitutional rights of churches." said Luke Goodrich, Deputy National Litigation Director for the Becket Fund for Religious Liberty. "Under the proposed regulations, the IRS can audit churches, revoke tax exempt status or impose penalties without ever expressly considering church's rights under the Religious Freedom Restoration Act or the First Amendment."

The proposed regulations govern which IRS officials can approve an investigation into a church's tax status. Such investigations can lead to a revocation of tax-exempt status, or other tax penalties, for a variety of reasons.

"It is crucial for the IRS to recognize that its enforcement efforts may unlawfully burden the free exercise of religion," explain the Becket Fund's comments. The comments recommend four concrete changes to the proposed regulations: (1) The IRS should notify churches of their free exercise rights at the beginning of an audit; (2) The IRS should attempt to minimize the burdens on free exercise rights in any church audit; (3) IRS lawyers should expressly consider free exercise rights when they review the legality of an audit or tax adjustment; and (4) IRS officials involved in a church audit should seek guidance from their superiors or IRS lawyers when the audit implicates free exercise rights.

To read the full text of The Becket Fund's comments, click here
Becket Fund attorneys are the nation's leading experts on the Religious Freedom Restoration Act and its successor, the Religious Land Use and Institutionalized Persons Act of 2000. Both acts codify constitutional principles derived from the First and Fourteenth Amendments and enjoy broad bipartisan support.
Jamie Johns
, Director of Biblical Languages at Houston Baptist University and Founder of
Hamoreh
, talks about the Christian economy, the Gospel re-Integration project and dropping cash from helicopters.
Who are the children of God?
We cannot achieve our inherent dignity—our divine sonship and our divine daughterhood. All we can do is awaken to it and start drawing upon it, appreciating it, reveling in it. We know we live in an inherent dignity, a dignity that no one has given to us and no one can take from us.
And it has nothing to do with our race or religion. Hindus have it and Buddhists have it and pagans in Africa have it. They are just as much children of God as we are. Objectively. Theologically. Eternally. Where else do you think they came from? Did some other god create them, except THE GOD? Their divine DNA is the same as ours. We deny our supposed monotheism if we believe anything else. --Fr Richard Rohr
It is good to wrestle with questions. Finding our way to God, or better, His finding us when we ask, without shame, "why."
Keep on the look out for this. It should be very interesting...

Hitchens/Wilson sneak peak from LEVEL4 on Vimeo.
The prophets had one foot in Israel and one foot outside. So must you have one foot in your faith community and one foot in the world.
Always we have to find our love, then give our love away.
Sometimes it isn't easy to give or to see.
We must love where we are called to love, and sometimes that means loving people and institutions that really turn us off.
-- Fr Richard Rohr
It's extraordinary to me that the United States can find $700 billion to save Wall Street and the entire G8 can't find $25 billion dollars to saved 25,000 children who die every day from preventable diseases.
- Bono, rock star and anti-poverty activist. (Source: The American Prospect blog)
Al Jazeera English spent a day with Shane Claiborne and Chris Haw as they recorded the "Jesus for President" audio book, and visited us at the Project HOME Alternative Seminary a while back before Shane and Chris embarked on the book tour. They included us in a larger documentary that they were doing on US politics. Here are both, Part 1 and 2 (below).
Jesus For President
Well, we just finished a month long study of "Jesus for President," with Shane and Chris from The Simple Way (Potter St & Camden House Communities) at the Alternative Seminary, and have truly found like mindedness in the way we view God, the bible, the Church, and the world.
Although some of this was very challenging to us personally, it was also a blessing from God in affirming our path. Most of what this book covers (ironically enough) are the very conversations that we have been having through the coarse of the past 3 years, and the way that we have found to embody the kingdom of God, making Christ our leader (LORD), and not the American business culture of the modern church.
We are planning to begin our own study of this book over the summer/fall as a primer to what we believe here at Still Waters and hoping to change the shape of the Church around us. We want to thank Chris and Shane for their work, their faith, and their friendship in helping us move forward in our work of giving voice to our friends who are the least among us in our area. Thank you guys! Blessings on the tour…
Kork
They are beginning their book tour this summer and it will end back in Philly on July 26th. You should try to make it…
For from the least to the greatest of them, everyone is greedy for unjust gain; and from prophet to priest, everyone deals falsely. They have treated the wound of my people carelessly, saying, "Peace, peace," when there is no peace.
- Jeremiah 6:13-14
I ran across this in my morning reading. I thought it to be appropriate in light of our sheltering problems with North Coventry Township...
Ah, you who call evil good
and good evil,
who put darkness for light
and light for darkness,
who put bitter for sweet
and sweet for bitter!
Ah, you who are wise in your own eyes,
and shrewd in your own sight!
Ah, you who are heroes in drinking wine
and valiant at mixing drink,
who acquit the guilty for a bribe,
and deprive the innocent of their rights! - Isaiah 5:20-23
And More reading...
But Peter and the apostles answered, "We must obey God rather than any human authority." -
Acts 5:29
Kork 12/17/07
Khakis, blue jeans, and dungarees graced the stage at this public event in San Diego. The generational differences between these three Evangelical leaders seemed obvious. But this lively conversation revealed a shared theology that guides these three men — Chuck Colson, Greg Boyd, and Shane Claiborne — as they interpret and live out their values in varying ways.

Three Degrees of Separation from Speaking of Faith on Vimeo.
Justice is turned back, and righteousness stands at a distance; for truth stumbles in the public square, and uprightness cannot enter. Truth is lacking, and whoever turns from evil is despoiled. The Lord saw it, and it displeased [God] that there was no justice. - Isaiah 59:14-15
When the righteous are in authority, the people rejoice; but when the wicked rule, the people groan. - Proverbs 29:2-2
When the ways of people please the Lord, [God] causes even their enemies to be at peace with them. - Proverbs 16:7
By justice a king gives stability to the land, but one who makes heavy exactions ruins it.
- Proverbs 29:4
With what is going on in our neighborhood, with regard to trying to open the shelter in the shadow of bigotry and hard-hearted neighbors, I thought this was poignant... Kork
When the oppressor is no more, and destruction has ceased, and marauders have vanished from the land, then a throne shall be established in steadfast love in the tent of David, and on it shall sit in faithfulness a ruler who seeks justice and is swift to do what is right - Isaiah 16:4-5
Therefore I am content with weaknesses, insults, hardships, persecutions, and calamities for the sake of Christ; for whenever I am weak, then I am strong.
- 2 Corinthians 12:10
We should pray without ceasing because we cannot complete anything without God's help. - John Trithemius
Quoted in Essential Monastic Wisdom, by Hugh Feiss
Thus says the Lord God: Enough, O princes of Israel! Put away violence and oppression, and do what is just and right. Cease your evictions of my people, says the Lord God. - Ezra 45:9-9
In the early Christian communities, the character of the Jesus movement found expression in the abolition of social distinctions of class, religion, race, and gender.
- Mary John Mananzan
Quoted in Cry Freedom, by Charles Ringma
All this is from God, who reconciled us to himself through Christ, and has given us the ministry of reconciliation; that is, in Christ God was reconciling the world to himself, not counting their trespasses against them, and entrusting the message of reconciliation to us. - 2 Corinthians 5:18-19
"When you are invited by someone to a wedding banquet, do not sit down at the place of honor, in case someone more distinguished than you has been invited by your host; and the host who invited both of you may come and say to you, "Give this person your place,' and then in disgrace you would start to take the lowest place. But when you are invited, go and sit down at the lowest place, so that when your host comes, he may say to you, "Friend, move up higher'; then you will be honored in the presence of all who sit at the table with you. For all who exalt themselves will be humbled, and those who humble themselves will be exalted." - Luke 14:8-11
Have they no knowledge, all the evildoers who eat up my people as they eat bread, and do not call upon the Lord? There they shall be in great terror, for God is with the company of the righteous. You would confound the plans of the poor, but the Lord is their refuge.
- Psalms 14:4-6
Luke 10.3-6: Go on your way. See, I am sending you out like lambs into the midst of wolves. Carry no purse, no bag, no sandals; and greet no one on the road. Whatever house you enter, first say, 'Peace to this house!' And if anyone is there who shares in peace, your peace will rest on that person; but if not, it will return to you.
Consider: "Go on your way. See, I am sending you out like lambs into the midst of wolves. Carry no purse, no bag, no sandals;..."
Is Jesus nuts? He tells us to go out perfectly vulnerable! Why would he do that? Doesn't he realize that power is the way of procuring what it is that we want and need? Doesn't he realize that setting up his kingdom would be something that's going to need capital and prestige in order to make it great? Amazing! Doesn't he realize that we will look like fools?
I received an interesting question this week about this mission.
Click HERE to read Real Message/Real Community ~ The Power of Weakness, and to comment.
The people of the land have practiced extortion and committed robbery; they have oppressed the poor and needy, and have extorted from the alien without redress. And I sought for anyone among them who would repair the wall and stand in the breach before me on behalf of the land, so that I would not destroy it; but I found no one. - Ezekiel 22:29-30
Galatians 5.13 & 14: For you were called to freedom, brothers and sisters; only do not use your freedom as an opportunity for self-indulgence, but through love become slaves to one another. For the whole law is summed up in a single commandment, "You shall love your neighbor as yourself."
Consider: Jesus, unlike Elijah, does not permit his followers to say goodbye or even to bury their dead, for "no one who looks to what was left behind is fit for the Kingdom of God." To follow Jesus is to do so wholeheartedly-there is no middle ground.
Paul reminds the Galatian community that they "were called for freedom," which is most fully expressed by the ability "to serve one another through love."
Click HERE to read Real Independence and to comment.
The people of the land have practiced extortion and committed robbery; they have oppressed the poor and needy, and have extorted from the alien without redress. And I sought for anyone among them who would repair the wall and stand in the breach before me on behalf of the land, so that I would not destroy it; but I found no one. - Ezekiel 22:29-30
Galatians 3.23 & 24 Now before faith came, we were imprisoned and guarded under the law until faith would be revealed. Therefore the law was our disciplinarian until Christ came, so that we might be justified by faith.
Consider: In this week's reading, we hear words about Abraham being "saved" by "faith," and that this faith was unfulfilled until the coming of Christ. In between, the law was needed as a guardian to keep us on the right track and save us from veering too far from God's will.
This scripture is translated in very different ways, and the message itself, can become confused by our own theological viewpoint.
We are discussing if the law has been made obsolete in Christ.
Click HERE to read New World Order and to comment.
When you reap your harvest in your field and forget a sheaf in the field, you shall not go back to get it; it shall be left for the alien, the orphan, and the widow, so that the Lord your God may bless you in all your undertakings. - Deuteronomy 24:19
Galatians 2.19 & 21: For through the law I died to the law, so that I might live to God...
I do not nullify the grace of God; for if justification comes through the law, then Christ died for nothing.
Consider:
We love law. After all, it is what keeps us honest--working together in a spirit of fairness. Without it there would be anarchy.
Interestingly, the descriptive, terms for heresy means to depart from the commonly agreed upon orthodoxy--the conventional, mutually accepted beliefs, standards, and norms, that we all adhere to, and understand in order to act morally within our shared culture. We have come to believe that heresy is a departure from the law.
In our Psalm this week, we have another pleading with God to uphold the Psalter because he is good, assured of God's mercy toward him. But he ascribes hatred to those "evildoers" (or "heretics") who "lie and boast" and are his enemies. Are they law breakers? Heretics? And what "laws" do they break?
Click HERE to read Pharisees & Sinners and to comment.
Those who oppress the poor insult their Maker, but those who are kind to the needy honor [God].
Proverbs 13:41
Galatians 1.11, 15-17a
For I want you to know, brothers and sisters, that the gospel that was proclaimed by me is not of human origin;...
But when God, who had set me apart before I was born and called me through his grace, was pleased to reveal his Son to me, so that I might proclaim him among the Gentiles, I did not confer with any human being, nor did I go up to Jerusalem to those who were already apostles before me, but I went...
Consider:
Often, we believe that God is bound in duty to perform for us. We silently think that when all goes wrong in our lives, that he is less than God if his deliverance is not here when we order it-like at the drive-thru window.
Is today's Christianity a matter of good business, the latest Christian fads, like the lastest books, self-help, methods, and movements; sophisticated Christian consumerism and entertainment; private groups, clicks, and affinity groups; filling our heads with information and theory? Is this where we find God? Is this where we walk with Jesus? Is this our prophetic voice?
Click HERE to read Prophesy & Purpose, and to comment.
Do not rob the poor because they are poor, or crush the afflicted at the gate; for the Lord pleads their cause and despoils of life those who despoil them.
- Proverbs 22:22-23
On June 1 at 12:45 pm Melvin Moore passed away.
There are so many people in pain over his loss. Nancy is very broken, but as a church family we seek to find God's profound grace to Melvin and us.
Melvin has undergone some of the most trying times in the last year. It was a year ago almost to the day that we took him to the hospital for a terrible foot problem that was gangrenous from diabetic circulation problems.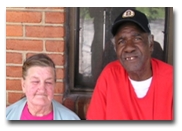 For the next 5 months, he suffered 3 different amputations, finally resulting in the loss of his leg below the knee. All the while Melvin was shuffled back and forth from the nursing rehab in Norristown, to Lehigh Valley Medical Center in Allentown, PA. His entire ordeal lasted 9 months, with two weekend home visits at Christmas and New Years. Finally, in February, Melvin was released with visiting nurses caring for him. We had a wonderful two months, where Melvin enjoyed church and Tabernacle a great deal.
Melvin seemed to be getting very weak and frustrated. After church one Tuesday evening a couple weeks ago, we were very concerned for him. He was exhausted. The next morning Nancy called 911. Melvin was in a diabetic coma and was rushed to the Reading Hospital. There, they found a cancerous tumor in his neck which seemed to grow overnight, cutting off his throat. He was in intensive care for a week and seemed to be coming around although he could not talk very much.
Further tests showed that the cancer was advanced lung cancer and was very aggressive. Any measures to provide him treatment would kill him, and there was no hope for getting past this. We were socked at the reality of the situation as the doctors gave Melvin weeks to live. Melvin has already been through so much… The family has already been through so much, and now this.
Blessings
Melvin's children were able to come to his side this week, from North Carolina and Colorado. In only a few days Melvin deteriorated to skin over bone, and the smallest movement seemed to exhaust him, yet he was very happy that his kids were there with him. Melvin went on hospice care on Thursday, May 31st, and the family had the agonizing chore of making plans for the inevitable.
We had a great meeting alone with the family where we truly counted ours, and Melvin's blessings. I told them the story how Melvin and I first met. Not a pretty story at all—we did not like each other, in fact I sent Melvin to jail some 12 years ago. Oddly enough, when he was released, he came to "the Lot" where we do the Table Ministry to find me. A smile and a hug was my repayment for incarceration. Hmmm…
There were of course ups and downs thereafter, but we were always connected in some way.
Eventually, Nancy was living with her daughter Franny, where we had our first home church, and Nancy would never miss. Melvin would stay in the other room even after they were able to move into their own apartment. Slowly, we noticed that the TV would be turned off while we had church service at their new apartment (yes, Melvin opened his home to the church). After a while, he started to move toward the door in his bedroom, listening down the hallway to the service. Later, he was attending. That is when his medical problems began.
Through his medical ordeal, the church was very faithful to he and Nancy. He enjoyed visits and we became very close. During the time after his discharge from the rehab, until his last struggle, I had never seen Melvin so happy. Everyone who knew him saw "light in his eyes." He had peace with God and significant changes in his life were evident. His home church was my favorite, and the best part of the evening was thanking Melvin for opening his house, exchanging "I love you," and a hug. All this from where we began… what a blessing!
In that little room, we thought about how God blessed us all; that as Melvin was about to go home, his whole family was able to be around him; he was given time to say goodbye; as most would find bitterness in a difficult time during his amputation(s), Melvin found peace with God and the Church—so much peace as to bless his church. Melvin's life in the past year and a half was significantly different that before. Through the trials, his journey with God improved day-by-day. He had run his race and kept the faith.
I am reminded of the scripture: "But what do you think? A man had two sons, and he came to the first, and said, 'Son, go work today in my vineyard.' He answered, 'I will not,' but afterward he repented himself, and went. He came to the second, and said likewise. He answered, 'I go, sir,' but he didn't go. Which of the two did the will of his father?" They said to him, "The first." Jesus says to them, "Most assuredly I tell you, that the tax collectors and the prostitutes are entering into the kingdom of God before you. For John came to you in the way of righteousness, and you didn't believe him, but the tax collectors and the prostitutes believed him. When you saw it, you didn't even repent afterward, that you might believe him." Matt. 21.28-32
As I knew Melvin, he began with difficulty, but finished well with man and God.
Melvin was obedient till the end and I'll miss my friend who meant so much to me. He has shown me more about Jesus and the way of the kingdom than most scholars. I can't wait to tell him that…
We wanted to take a fishing trip, just he and I, sitting with bobbers and talking, but I guess we will have to wait, and make it a reunion as well.
This year, the Christian Vision Project asked a select group of church leaders, What must we learn, and unlearn, to be agents of God's mission in the world? Christopher Wright's answer—an urge for believers to rethink the meaning of mission, whether your mission field is across the ocean or across the street.
Click HERE to read on...
A Very Simple Question...
I have been struggling with how church is done. What's new about that?
In my desire to operate in Christ's Kingdom community (you know, actually becoming a disciple-following Jesus into his work and will in the earth), I have had some offensive discussions within the church at large.
Everybody seems to have figured out individually different Christs that they follow.
The "teaching church" believes that dispensing information in a classroom setting is who Jesus is; the "worshiping church" thinks that contemporary songs and remaking hymns in a sheltered subculture is what Jesus was building; the "administrative church" thinks that moving money into programs to "minister" from a distance is Jesus' "Way;" and the "Business Model" church encounters Jesus as a CEO, his managers are the clergy, his supervisors are deacons, and his employees are the laity. (I know this is not thorough, but please let's not get sidetracked.)
The trouble being (I think) that there is only One Jesus... Right? I think that I have encountered him in the scriptures, and have seen lots of examples of what is important to him, as well as what isn't. (I am not talking about gifts at this time (different people serving in different ways), although they are important to the total church).
I am a church planter. I've started a church under, not the most ideal circumstances from a "Church Business" standpoint, and have been told such things as Still Waters is not a church, "[we] only do ministry." Also things like, "losers don't make for a healthy church."
As we started out, our mission was to follow Christ into his work in the world; connecting with the undesirables in our area in genuine friendship, and helping the more affluent community (church folk) into their lives and service. As Christ's disciples, we find him doing this throughout the gospels.
There is one thing that I am sure of; that Jesus befriended and identified with those who were struggling on the margins, and had little respect for the comfortable, affluent religious types who thought that they were better, more educated, clever and religiously right.
I've been told to "pastor" building a church. I sense that the clergy has no room for actually touching the undesirable personally and to the point of inconvenience. We have heard that we are helping the wrong people, and in the wrong way. Again, I've been told that this is not a church.
We have applied for a grant within our own fellowship of churches, beginning communication with them in October 2004, and still have had no answers to probably one of the most thorough applications that many professional grant writers have witnessed, let alone unanswered emails, and unanswered questions. Could it be that they fear that we will waist the funding on helping the wrong people? I don't know...
I would like some dialog to help me figure this out...
Beginning with this question: Is Jesus a pastor? And, did Jesus plant a church? Careful now...
Looking forward to hearing your answers. Click HERE to comment.
Peace.
Letter to the Mercury Op-ed: January 22, 2007
We Have a Chance to Save Countless Lives
Did you know that right now, Congress has an incredible opportunity to continue saving millions of lives in the world's poorest countries by fully funding the fight against global AIDS and extreme poverty.
The last Congress left nine critical spending bills unfinished leaving the new Congress the difficult work of allocating our 2007 budget; a daunting task to be sure. At stake is $1 billion vital to continuing to provide clean water, education and life-saving medicines to people in Africa and the world's poorest countries.
There are few places in the U.S. budget where dollars translate so directly into lives saved. Without this funding, 350,000 people will not receive life-saving AIDS medicines, nearly 1 million anti-malaria bednets will not be distributed and 120,000 people will not receive treatment for tuberculosis.
As a member of Christ's Church, Still Waters churches, the clergy, the ONE Campaign, The Ministries at Main Street, and a member of the global community, I strongly encourage Congress to protect this funding and ensure our commitment as Americans, to continue the fight against extreme poverty and global HIV/AIDS, tuberculosis and malaria.
America's example and will to do good in the world, exercising moral assistance to those needing help, models our best to the world in the tradition of compassion and generosity.
Please write your Congressional Leaders asking them to continue this effort with your dollars as your representatives. Together, we can give the world's poorest people the tools they need to overcome extreme poverty, giving them the gift, and the chance for a hopeful future.
In my view, it is our moral imperative to act at a time such as this.
Kork Moyer, Pastor
Still Waters churches & worship center
The Ministries at MAIN Street
Desmond Tutu in Today's Post
10:30 PM Jan 15, 2007
Last week, over 70,000 ONE members sent over 200,000 letters to Congress, urging our government to save nearly a billion dollars for AIDS, tuberculosis and malaria programs.

Today, Archbishop Desmund Tutu, one of the most remarkable leaders of our time, asks Congress to fund the fight and "remind the world of the good that can be done in the name of the American people."
From Desmond Tutu's Op-Ed in today's Washington Post:
"The U.S. government has repeatedly promised to combat HIV-AIDS, tuberculosis and malaria: At the United Nations Millennium Summit in 2000 and as a member of the Group of Eight the United States committed to the goal of universal access for HIV-AIDS prevention and treatment by 2010. However, the funding resolution Congress is considering would shortchange and potentially sabotage every American program to address these diseases, leaving innocent people in its wake...

"It is a sign of our breakdown as one human family. Worldwide, we have made stops and starts at healing this rift and keeping our promises to one another. But if Congress does not act to restore that $1 billion for global health, poverty alleviation and foreign aid, the rift will only grow wider and healing will be further beyond our reach...

"As we honor the life and vision of the Rev. Martin Luther King Jr. today, I hope and pray that Congress will choose the righteous path, the path that will save tens of thousands of lives and give countless children opportunities and hope they have never before imagined. I join the world in watching, and waiting for its decision."
Read the full piece here.
The Problem with Our Questions
"What's the best way to attract people to your church and keep them once they come?"
Sometimes the problem isn't with our answers… it's with our questions.
Click HERE to read on...
I found this on Scot McKnight's Blog "
Jesus Creed
" this morning...

We've been saying for a long, long time that "emerging" is more than philosophy and theology and progressive thinking. In fact, it is about "how to do church." Our local paper, The Daily Herald, has a front-page story about homes becoming the house of God. This is no small element of the emerging movement. The challenge for all churches is whether or not they will shift to include such groups as central to what "church" is all about. Church needs to move to the neighborhood.

Can a home be a house of God?
An increasing number of Christians are moving from cavernous churches to worship in a more intimate setting - their homes.
BY LISA SMITH Daily Herald Staff Writer, Posted Sunday, December 24, 2006
There are no pews and no altar, just six chairs arranged in a circle.
There is no pastor relating Scripture to contemporary American life, just a group of friends discussing spirituality.
Neither bread nor wine is offered. Most who walk in are clutching cups of Starbucks coffee.
Yet the people who enter this Arlington Heights living room every Sunday morning label this gathering - and themselves - church.
"We have a deep conviction that we grow spiritually when we're in relationships," said Andy Padjen, 33, who has been hosting this weekly get-together for about the past year. "We feel like a lot of times there's some structure and theology in the institutional church that limit people's intimacy with each other. So we're all about making relationships central, helping people to be known and loved."
That's something that attracted Curtis Anderson to the group after a lifetime of involvement in traditional churches. Getting to know Padjen and the others in the group has made the Lake in the Hills resident feel closer to God.
Click HERE to read on...
It's Hard to Be Like Jesus
Why would anyone choose to follow a God who promises more hardship, not less? Exposing the myth of a prosperity gospel.
By Philip Yancey
In my visits to churches overseas, one difference from North American Christians stands out sharply: their view of hardship and suffering. We who live in an age of unprecedented comfort seem obsessed with the problem of pain. Skeptics mention it as a major roadblock to faith, and believers struggle to come to terms with it. Prayer meetings in the U.S. often focus on illnesses and requests for healing. Not so elsewhere.
I asked a man who visits unregistered house churches in China whether Christians there pray for a change in harsh government policies. After thinking for a moment, he replied that not once had he heard a Chinese Christian pray for relief.
"They assume they'll face opposition," he said. "They can't imagine anything else." He then gave some examples.
Click HERE to Read On...
The matter is quite simple. The Bible is very easy to understand. But we Christians are a bunch of scheming swindlers. We pretend to be unable to understand it because we know very well that the minute we understand we are obliged to act accordingly. Take any words in the New Testament and forget everything except pledging yourself to act accordingly. My God, you will say, if I do that my whole life will be ruined. How would I ever get on in the world? Herein lies the real place of Christian scholarship. Christian scholarship is the Church's prodigious invention to defend itself against the Bible, to ensure that we can continue to be good Christians without the Bible coming too close. Oh, priceless scholarship, what would we do without you? Dreadful it is to fall into the hands of the living God. Yes, it is even dreadful to be alone with the New Testament.1
Søren Kierkegaard
Many have, of course, read these words, and many more will read them—even agree with them. But the modern, western, Christian cultural, rational, mind will coddle itself into a numb selfish convenient forgetfulness that will later insulate itself with the "low road" of "well I'm only human—nobody is perfect—everyone has issues" excuse. "After all I believe that God would never want me to feel uncomfortable."
Posted by Kork, October 7, 2006
1. Moore, Charles, ed. Provocations: Spiritual Writings of Kierkegaard. Plough: Farmington 2002.
Sadly, Sacramentis is closing—but for a better Christ worship.
Here is their closing statement.
It is appropriate for us to note what they are saying, for it is the stuff that we have been trying to embody. It is the Christ-likeness that we try to be. Please take their statement seriously--it is important to God.
An End... And a Beginning.
Sacramentis has been a pioneer site on worship and culture for seven years. From the beginning, it has been a gathering spot for the best worship resources available. Sacramentis has also been a place where church leaders could go deeper into what classic Christian worship is and does, and where they could re-imagine worship for communities where church-going is no longer the norm. From your letters of support and encouragement, it seems we were able to accomplish these two goals. For that, we are grateful.
We regret that our site has been down for so long and apologize for any inconvenience this has caused you. We had hoped to put Sacramentis back on the web this month, and had been working toward that end. However, we have simply come to realize that it is time to move on. Sacramentis still believes strongly that corporate worship is central to the life and vitality of the Church. But we have become convinced that the primary meeting place with our unchurched friends is now outside the church building. Worship must finally become, as Paul reminds us, more life than event. (Romans 12:1,2)
To this end, Sally Morgenthaler and the rest of the Sacramentis team will be focusing on the radically different kind of leadership it will take to transform our congregations from destinations to conversations, from services to service, and from organization to organism.
We have valued our community with you these past seven years. Your support has been integral to keeping Sacramentis vital and responsive to the shifting needs of congregations in the midst of worship change. We can't thank you enough for your friendship, and for your own pioneering work in thousands of congregations across the U.S. and around the globe.
Sacramentis may be ending, but the crucial work of connecting people with God continues. We invite you to continue the conversation as we explore what new-world leadership looks like at its best.
Please visit us at our new home: trueconversations.com. (Launching in 2006).
Sincerely,
Sally Morgenthaler
and the Sacramentis Team
How (Not) to Speak of God
Pete Rollins has released his first book. A challenging book. "How (Not) To Speak of God" is a thoughtful and original book, delivering some heavy-duty thinking from Marion and Derrida in a manner that is accessible and profound, and offering a fresh perspective on the Scriptures that moves the emerging conversation out of binary oppositions and into the love of God. Heres an excerpt:
"In this way the emerging conversation is demonstrating an ability to stand up and engage in a powerless, space-creating dis-course that opens up thinking and offers hints rather than orders. In short, the emerging community must endevour to be a question rather than an answer and an aroma rather than food. It must seek to offer an approach that enables the people of God to become the parable, aroma, and salt of God in the world, helping to form a space where God can give of God. For too long the church has been seen as an oasis in the desert - offering water to those who are thirsty. In contrast, the emerging community appears more as a desert in the oasis of life, offering silence, space and desolation amidst the sickly nourishment of Western capitalism. It is in this desert, as we wander together as nomads, that God is to be found. For it is here that we are nourished by our hunger."
Pete Rollins, How (Not) to Speak of God, pg 42-43.

Brian McLaren on The Da Vinci Code

An interview by Lisa Ann Cockrel
With The Da Vinci Code poised to go from bestseller list to the big screen on May 19, pastor and writer, Brian McLaren talks about why he thinks there's truth in the controversial book's fiction.
Click HERE to read the interview...
Posted by Kork, May 9, 2006
Holy Week
How do we talk about this…?
Holy Week is terrible. It is a time when we intentionally remember the suffering of our LORD; both physically and mentally. As lent draws to a close, we continue to find ourselves in the desert experience of self denial—embracing, the obedience to God found only through suffering.
I am certainly not speaking of self mutilation, or a doctrine of works as a way to acceptance by God, but in very real tangible ways, embracing God's journey through picking up our own cross, following Jesus, and in reverent ways finding the things that we hold higher than Him; putting them away as an act of worship.
Joy is found in the closeness of God as we draw nearer to Him, but this joy is very conflicted. There is a terrible agony realizing the deadly seriousness of God's love for us. The physical pain that Jesus endured is emotionally painful for us as we realize the physical cost; but as we draw near to the end of our "Lenten Desert," our heightened awareness and sensitivity to the spiritual seriousness of our lack of "acceptance" of God and His priority in our lives; our consideration of Him and His mission, is staggering.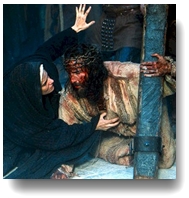 Not staying awake with Him for one hour, pales in comparison to the things that we hold in higher esteem than Him. I am feeling the personal conflict of the joy of appreciation to Him, and the pain of knowing the agonizing price he paid for me.
I do know that there are folks who are part of us, who simply didn't want to do this—with reasons galore—telling themselves, "what's the point…this won't change anything." True, for those unwilling to place one foot closer to our risen LORD, this exercise was futile. It is impossible to steer a parked car… But, I know of a few, whom through this observance, life as they once knew it is ending and a new journey – a new life – is beginning.
I am still conflicted by the joy of drawing close to Jesus at this time, and the heartbreaking reality of what Jesus suffered as we observe the last leg of our journey through Holy Week. This is another kind of pain which we will embrace anew – looking forward to the real thrill of Resurrection.
Today is Maundy Thursday Service at the Moyer's 7:00 pm. Tomorrow —Good Friday— we will show "the Passion of the Christ" on the corner of York and King Sts in the courtyard. Sunday will be the Victory Celebration!
Until then, please consider what it cost God to let you know how deadly serious is His love for you…
Posted by Kork 4/13/06 - Maundy Thursday
As a Worshiper, Gerrit Gustafson is a giant—teaching a generation the lost art of worshiping God – not only through music, but as a matter of life. This is the real business of our existence. It is something so vulnerable, yet so powerful, and yet the delicacy of understanding its nuance is a life long journey. As we put it at Still Waters, God cares about our "Want To," the rest is a loving expression of that want to.
This makes our lives beautiful, and noticeably connected to the God who loves the world. We become a reflection—a light.
Gerrit's words are completely fitting with our Lenten conversation.
Click here to read:
by Gerrit Gustafson
Posted 4/10/06
"I am serene. I have full awareness of what I have chosen ... If I must die, I will die. Somebody, a long time ago, did it for all of us ... I never thought it would end this way. But I am ready to face the consequences."
- Abdul Rahman, an Afghan convert to Christianity, quoted in AP

Welcome to Lent 4
We have been trying to walking through "the desert" experience, surrendering things; attitudes, food, time, etc. In short, surrendering comforts—some necessary, some totally selfish in nature.
During lent, we are seeking to overthrow "the powers" that we, in our comfort believe that we deserve; God owing us an easy walk through life. The "powers" that we are looking to off, are the cooperation with the group evil that we breathe in and out every day; the compromise of believing we are of the world—and that it's not heartbreaking to our holy God. Like fish, unaware of the water that supports them, we too are unaware of the junk that we have adopted and use to support our own selfishness, out of our fallen culture that we breathe in and out every moment.
Christianity in our United States is easy. We say that we will change things "for the Kingdom," and then adopt every devilish tact that the world employs to accomplish things. Church has become business. The price of admission is the "tithe." Help and support for the poor and distant, takes the form of begging and coddling selfish Christianity to do what an in dwelling compassionate Christ would naturally do (and has modeled for us). Instead, marketing ploys, administrative hurtles, church hierarchies, and church business, ties the hands of the easy yoke of loving our neighbors as our selves. You can "encourage" people to give to a building project so that "our Christian kids can play basketball in a positive surrounding." But prying dollars out of the church for people who have nothing is like the proverbial "blood from a stone." "After all we want good stewardship with our tithe and these poor folk might waste it. Let's make sure it's not abused…" If they do, how will we be able to build that new wing that we need for two hours use every Sunday morning."
We are even proposed programs that give to those who already have, neglecting those who are struggling. "He who has will be given more, and he who has not, even that which he has will be taken from him…" will quite obviously be thrown out as a proof text for this kind of thinking. If anyone is tempted to embrace their own selfishness, using this as a pass, please reconsider… taking a closer look might heap burning coals upon you.
Taking lent seriously, is quite dangerous. It WILL change you, as Christ promises that "he who seeks shall find." I am brokenhearted through this, but not for the poor. I am struggling with broken promises from church people; folks that have totally embraced the politics of governing church—"the powers" in their thinking and actions, while neglecting family, church, the poor, heaping heavy loads on folks, while they are crushed by the weight of their own compromise; putting forth the pretense that they are okay—following Christ. In the shadow of this, I am seeing people with mental illness, without money, living in tenements, loving and worshiping God with as much of their life that they can muster.
I am so frustrated with Christendom as I watch. The church simply does not look very much like the Christ, shown through scripture; not very sacrificial, loving, or compassionate—but they do have their statistics, their Purpose Statements, their 3 year and 5 year plans, their growth strategy, their Board of Directors, their "target audience," their marketing strategy. They look good on the outside—very professional, catering to every whim of consumer driven, comfortable Christian narcissism—buying and selling goods and services to those who want more, faster, bigger, better, easier lives.
It would seem by our standards, Jesus was an unqualified, undeserving, bozo, incompetent as a church planter (under Riddley's assessment), who seemed a little to free for the "establishment," – "the powers" – a loser of the highest order because He was not prepared with his demographics, pie charts, and couldn't seem to get people to stick with the church. Didn't he realize that if he just would have cooperated (even a little), maybe they would not have killed him?
Didn't he realize that if he just would have marketed this thing right that maybe the church would have spread faster with a more "positive spin" instead of through the negative persecution of Rome? Maybe people would have stuck around long enough to buy him time to really convince, or better yet convert them with a simple prayer. Maybe he should have provided better goods and services, utilizing the assets at his disposal in the Apostles to take surveys, and crunch numbers to compile into the right data, in preparing the right people for leadership roles, and placing them into the right role through questionnaires to see if they are a good fit. And maybe the apostles should have studied under the right tutelage in a proper university, earning the right credentials to wield these "tools" toward a better marketed product.
Jesus loved the Father. The Spirit shown in Him drove Him into the desert where He wrestled with the air that He was brought up in. He had compassion for the least and far off—yes, including the religious establishment. He walked with people in love; was emotional, compassionate, uncompromising in his devotion to people and the Father.
Yes, Jesus was tempted, He loved, He died, and rose again. There is no resurrection without a death. The desert struggle of lent is where we put ourselves to death, embracing our cross in denial of the comfort and compromise of the "powers" that we have, and are cooperating with each day.
This Friday evening (the 31st) at 8:30 pm, Taylor and I are going to sleep out at Washington & Chestnut streets in Pottstown. We are not doing this to raise money, or for some political cause (although the official National Sleep Out will be), or to think more highly of ourselves. We are doing it as a way to glimps a meagar understand, only for one night, of the terror of not having a home.
Maybe this will change something in us—making us more compassionate and understanding. I am inviting you to join us. But be warned, we could be hassled by police. We could be hassled by nasty people. We are not assured of anything and this is not planned. We will be looking to be as vulnerable as anyone might be in this situation. Of course we have an "out" at the end of the night when we go home. But, it is walking a mile in another's shoes.
We will meet at my home at 7:30 pm. Bring a blanket, no money, and a desire for God to change you. I am also open to suggestions. We will be talking about God, a lot!
Posted by Kork March 29, 2006
"There is only one kind of a life that truly wins, and that is the one that places faith in the hands of the Savior. Until that is done, we are on an aimless course that runs in circles and goes nowhere. Material possessions, winning scores, and great reputations are meaningless in the eyes of the Lord, because He knows what we really are and that is all that matters." - John Wooden
Posted by Kork 3/25/06 Thank you Betty for sending this...
Planting a new church is hard. The hardest thing that I've ever loved doing.
I had a preconceived notion, going into this adventure, that certainly this will be "hard," anything worthwhile is hard work. Right? What I didn't realize is that this was going to be "HARD!" Especially for someone with an inferiority complex, and who never really marched to the same drummer! (Sorry for the reference Buzz.)
I have expended so many words to clarify who God is, and what He is like, to so many different people, and still wonder if I am talking a different language all together. Sometimes expending lots of effort and seeing little change in people. The answer to that is, of course I'm talking a different language—and I don't mean that coded Christian lingo that only the seasoned "Believer" understands (or perhaps doesn't understand), using words like "testimony," "sanctified," "under the blood," "spiritual warfare," and the ever popular, "I only pulled a 'David', (for those of you who don't know what this means, it's to excuse our own personal sin)" to name a few. Finding the right words and actions to explain God's love and mercy are foreign ideas to those who have been shown terrible examples in today's world.
However, I can often seem to be talking a different language within the community of Christ where words and ideas flow freely—so freely in fact, that I think that we can become so comfortable with these ideas, that as the church culture imports ideas from other sources (for instance business models for running organizations), subtly our Christian words begin to take on whole new meanings—later to believe that these new ideas were the original intent handed to God's people through the Bible. I am not a Christian exclusivist (anyone who knows me can vouch), and I love truly including those from the secular world, and the other side of the tracks, if you will, in the fabric of our church, just as I believe Jesus did; But exchanging ideas, let alone the message of making the struggles of the poor personal, within these circles of conversation are really difficult in today's comfortable church. We can loose whole meanings due to our comfortable use of Christian words, becoming complacent in our American Church Culture.
One example of this whole language struggle is in the area of Church growth discussions; something near and dear to me at this juncture. When talking with planters who have churches bigger than ours, inevitably, the questions navigates to, "so how many people do you have." Not to mention the discussion on planting "technique." Folks with bigger established churches (and not planting at all), can talk using biblical illustrations selectively, pointing to how successful they are, centering on budgets and people numbers.
I'm a story guy. I like being with people and each one has a story to tell—where they are, and where they are going. It is wonderful for me to think back on where some people near and dear to me have been, and their journey to Jesus. I am amazed at these stories and our God. They are my heroes; and they include folks like John Kearney, and Taylor (my son). Amazing stories of God loving them into His family and worship! Not numbers.
Yeah, I think that I'll always feel like Shemp compared to the Mo's and Larry's of church planting, wondering if all this is worth it.
I guess I answered my own question…
Click HERE to read Escaping the Numbers Trap
Posted by Kork, March 2, 2006
Gerrit Gustafson has a new book entitled;
The Adventure of Worship: Discovering Your Highest Calling.
Here is an excerpt:
Conviction #1: Worship & God's Love
This first Conviction is simple, but challenging. It goes like this: Worship is a response to God's great love.
Learning worship does not start with learning techniques. It begins with trusting God's kindness toward you. When Paul urged us to present ourselves to God as living sacrifices, he began with the phrase "in view of God's mercy." In other words: Since we know God's great love for us, let's worship. If we do not personally know God's love, our worship will be forced and mechanical...
Click HERE to finish the Article.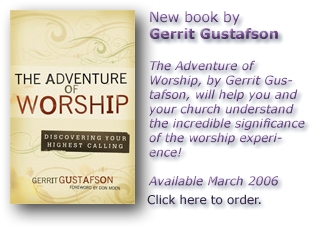 I like Gerrit and have had occasion to talk with him. His Worship Schools programs are wonderful and I'd like to invite him to Still Waters to conduct one of them.

Worship is the HIGHEST priority for our church, not because I love it, but because God does. I am frightened by people who have such a low regard for emptying themselves before God, and even in the "New" enthusiasm toward worship in today's church, God can (and most of the time does) find Himself playing second chair to the new "Worship Idols."

Today's church is in dire need of reclaiming our first priority – GOD! Loving Him, Worshiping Him, Serving Him, and Honoring Him in all areas of life by the overflow. That is our calling. Anything less is idolatry.

You can also click HERE to read another article by Bruce Leafblad, highlighting the importance of worshiping God rightly. Worship 101
I love C-SPAN. And watching yesterday what do I find? Bono of U2 delivering a speech at the National Prayer Breakfast!!
This speech is being heralded in the company of such notables as Mother Theresa's speech about the sacredness of life and raising the issue of abortion with the Clintons present, and Sen. Mark Hatfield's speech noting the moral "shame" of the Vietnam War in the presence of Richard Nixon and Henry Kissinger.
Jim Wallis of Sojourners notes, "Bono spoke like a modern-day prophet about extreme global poverty and pandemic disease and called upon the American government, with George Bush and Congressional leaders present, to do much more."
"The speech, was the most explicit about religion and the role of faith that I had ever heard Bono deliver, and his insistence on the biblical requirements of justice and not just charity was reiterated over and over again. In a small session with religious editors afterward, Bono spoke about how the churches had led on the issue of debt cancellation with the Jubilee 2000 campaign, on HIV/AIDS, and now on global poverty reduction. "You're the bigger crowd," he said, "much more than my stadium audiences." He said the church will just hear "fanfare" from musicians."
Watching this speech with my son nearly brought us both to tears. This was the prophetic, and God's voice to the church today. He did not divide or condemn, politically choosing sides—he unashamedly chose God's side and the room was breathless while he shared this alter call to us—rich America. I am still trying to understand if I was watching a tipping point for the church to take seriously God's call to be a light to the nations, and do for the least, blessing Christ. Was this a moment to be remembered?
Please click here to read the entire speech. And ask God what He would have you to do at this crossroad in His church.
Blessings,
Kork
What I considered a horrible idea turned into a moment of transformation.
"...we should build a confession booth in the middle of campus and paint a sign on it that said "Confess your sins."
"Okay, you guys…Here's the catch." He leaned in a little. "We are not actually going to accept confessions." We all looked at him in confusion. "We are going to confess to them. We are going to confess that, as followers of Jesus, we have not been very loving; we have been bitter, and for that we are sorry. We will apologize for the Crusades, we will apologize for televangelists, we will apologize for neglecting the poor and the lonely, we will ask them to forgive us, and we will tell them that in our selfishness, we have misrepresented Jesus on this campus. We will tell people who come into the booth that Jesus loves them."
Don Miller was a student and campus ministry leader at Reed College in Portland, Oregon, a decidedly secular and highly intellectual place that Princeton Review named "the college where students are most likely to ignore God." In his book Blue Like Jazz (Nelson, 2003), Miller tells of an unlikely event that introduced him to the mysteries of spiritual transformation.
Click here to read the article...
Posted by Kork, Decemeber 9, 2005
A friend sent this to me this morning; a beautiful story totally expressing what we are to be as followers of Jesus. Thank you Tanya for sending this to me!!
"It is not love in the abstract that counts. Men have loved a cause as they have loved a woman. They have loved the brotherhood, the workers, the poor, the oppressed - but they have not loved [humanity]; they have not loved the least of these. They have not loved "personally." It is hard to love. It is the hardest thing in the world, naturally speaking. Have you ever read Tolstoy's Resurrection? He tells of political prisoners in a long prison train, enduring chains and persecution for the love of their brothers, ignoring those same brothers on the long trek to Siberia. It is never the brothers right next to us, but the brothers in the abstract that are easy to love."
- Dorothy Day, social activist and founder of the Catholic Worker movement. Nov. 29 was the 25th anniversary of Day's death.
We have been discussing in church this week the Revised Common Lectionary Scriptures for this week; Psalm 80:1-7, 17-19, Isaiah 64:1-9, 1 Corinthians 1:3-9, and Mark 13:24-37.
All together have been unfolding a personal story about Israel's turning from God, not in the big things most of the time—like worshiping foreign gods, but how most of their turning (and ours) was over the little things—the not caring very much what we do in the course of the every day things—not including God in the simple. Glorying in our own accomplishments and personal reformations to the exclusion of others.
We have also been talking about losing sight of how BIG God is… making him as small as us, and not exalting Him in our own hearts to where He belongs—enthroned.
The apocalyptic language of some of these scriptures is a lesson to us that deciding to go our own way, reaping the shipwreck of sailing the waters of this world without God navigating, will ultimately bring us to a place of pleading Him back to us, relinquishing our personal autonomy, and worth-ing Him anew.
When our world comes to an end, will we be utterly alone, or standing with the King, born, not in good or ideal circumstances, by in the feeding trough of the family farm animals? If I am standing with God, all else seems insignificant. These are attitudes (barometers) of worship. Our attitude toward, unashamedly, worshiping Jesus, expose who we really are.
During Advent and Christmas (on Sunday this year) let's examine our worship barometer.
I can't say it better than the quotes below…
"And Mary said, "My soul magnifies the Lord, and my spirit has rejoiced in God my Savior." Luke 1:46 - 47 Praise is the spontaneous response of a grateful child of God in His presence. The person who knows God and experiences Him intimately sings to the Lord with deepest praise! Mary was overwhelmed by the Lord's goodness to her. In response, she sang one of the most beautiful and profound songs of praise found in Scripture." Henry Blackaby
"Have I allowed my personal human life to become a 'Bethlehem' for the Son of God?" Oswald Chambers
Let's, like the simple shepherds, recapture the awe and wonder of worshiping God in the flesh. Jesus, the Emmanuel.
Posted by Kork, November 30, 2005
"There is a constant tendency in the church to trivialize the nature of salvation, as if it is no more than a self-reformation, or the forgiveness of our sins, or a personal passport to paradise, or a private mystical experience without social or moral consequences. It is urgent that we rescue salvation from these caricatures and recover the doctrine in its biblical fullness."
- John R. W. Stott, Being a Responsible Christian in a Non-Christian Society
A Definition of Evangelicalism
This was sent to me yesterday by a friend…
It is a definition of what Evangelicalism has become, from one of the foremost Evangelical leaders of the past fifty years. We really need to wakeup to how we embody the church. This is how we are viewed because this is what we have become…
Kork, Novvember 8, 2005
"Evangelicalism is variously defined by various people. I define it as the religion of Trinitarian Bible-believers who glory in Christ's Cross as the only source of peace with God and seek to share their faith with others; and I note that in the West (to look no further) evangelicalism, like Protestant liberalism, Roman Catholicism of all stripes, and Eastern Orthodoxy, has a communal mindset of its own.
Factors shaping that mindset during the past half-century include the dogmatic, devotional, apologetic and activist nurture given in evangelical churches and parachurch movements; the reading matter (books, journals, magazines) that evangelicals produce for each other; the feeling of superior faithfulness to the Bible, its God and its Christ, which evangelical institutions cultivate; a sense of being threatened by the big battalions of the liberal Protestant, Roman Catholic, and American secular establishments, leading to bluster when these ideological power bases are discussed; a passion for effective evangelism; and an idealizing of scholars and leaders as gurus, whence a sense of betrayal and outrage surfaces if any of these are felt to be stepping out of line.
Within the distinctive corporate identity of evangelicalism an awareness of privilege and vocation, a siege mentality, a low flashpoint in debate, a certain verbal violence, and a tendency to shoot our own wounded - all obtrude.
"Whether the movement's recent recovery of confidence and burgeoning intellectual life are mellowing this raw mindset is not yet clear; certainly, however, the rigidities hinted at above have been apparent as evangelicals have intramurally debated ..."
J.I. Packer
"The trust we put in God honors Him and draws down His great grace. It was impossible not only that God should deceive but that He should long let a soul suffer which is perfectly resigned to Him and resolved to endure everything for His sake." Brother Lawrence
"It's not what one does, nor is it what one says, but it is what one thinks that makes the man. Because what one thinks determines what he will say and do. A person may try to make his words and actions be much different than he actually thinks, but it will all be in vain." (From Streams in the Desert)
"Life consists in what a man is thinking of all day."
Ralph Waldo Emerson
Music:
Into the ear flows the sound...
to chime the senses and tug earnestly on a waiting imagination; then to be sifted by the heart for glimmers of gold, and whatever sustains becomes engraved in the soul. It is truly a language.
Buzz Saylor, Simon Apple
"God is immanent within human experience as the transcendent mystery that cannot be comprehended in spite of its absolute nearness."
Theologians Stanley Grenz and Roger Olsen

"Our culture in general has little time for quietness, and when faced with moments of stillness, many of us rush in to fill the space not knowing how to handle it."
"It's only as we breathe in more of the wonders of God that we can breathe out a fuller response to Him."
Matt Redman, Facedown
God has entrusted us with his most precious treasure—people. He asks us to shepherd and mold them into strong disciples, with brave faith, and good character. I would not give my life to any church that was not serious about this calling—the transformation of human beings. God has decided, for his own good reasons, that people are not transformed outside of community.
5 practices that take small groups beyond polite "sharing" to the disciplines that change lives.
by John Ortberg
Click here to read this article.
As a church planter, planting what some might term an emerging type of church, I sometimes feel as though we are engaged in an up-hill battle for significance. I mean, the doing and being church, living in tension with information exchange – teaching Christianity, type of church.
Working with people that have very little, I can become overwhelmed with the prospect that our church can economically fold at any given moment, while churches that seem to succeed can seem to be of the "boomer" variety.
Right now, while we are going through a cultural shift, I must admit that sometimes I think that it would be easier to just plant a traditional church and not worry about money and significance so much. Here is an article that gives us a lot to think about.
Kork Oct. 6, 2005
church planting in a chaordic age

"We need to watch the margins of our society - the inner cities and the rural areas where creative approaches are emerging, often born in despair. And so when desperation forces us to let go of the old ways, God can bring new life." Anne Wilkerson-Hayes. "New Ways of Being the Church." GOCN Vol.13, No.2, June, 2001, 7
Click HERE o read the rest of the Article.
Dear Pastor Kork,
I've been reading the Still Waters website for about a month. Last night I read what you wrote in your "Thoughts" section, where you said that sometimes you think that it would be so much easier to plant a traditional church than to plant the kind of church you are working on now. No doubt you are completely right about that--it would be. Though I imagine that there is no real danger of you truly going in that direction, I did want to write and encourage you to continue on with the church you are building.
Up until six months ago, I had spent eight years on staff at two churches--four years at a church restart, and then four years at a traditional church that said it wanted to "transform". During those eight years I had worked with countless other churches. Without exception, every one of those churches were more interested in getting people to "come and join their church" than they were about showing the love of Jesus to people unconditionally, with "no strings attached." Their goal, their bottom line, was to get people into the church so they would have more members, more money, and more people to do "stuff". It really had very little, if anything, to do with spreading the love and truth of Jesus.
Anyway, all that to say, that it has been refreshing and encouraging to actually see a church in this area striving to truly BE the church. Though I know that it can be very difficult, discouraging, disheartening, and frightening sometimes to be called to raise up people to be the church, you are truly fulfilling the mission of Jesus.
I will continue to pray for your ministry--that God gives you clear wisdom and guidance; that He provides for all of your needs and gives you all of the resources you need to build a strong, thriving, Christ-centered ministry; that He protects you and your family--and that He keeps you strong physically, emotionally, and spiritually. And I pray that He blesses you, your family, and this very important ministry that He has called you to.
Sincerely,
Tanya
Rec'd October 11, 2005 in response to the church planting in a chaordic age email article. Published with permission.
This kind of thoughtfulness keeps us going ~ Kork
I just thought that this was hysterical...
GM vs Bill gates
At a recent computer expo (1996 COMDEX), Bill Gates compared the computer industry to the automotive industry by stating: "If GM had kept up with technology like the computer industry has, we would all be driving cars that cost $25.00 and get 1,000 miles to the gallon."

In response to Bills comment, General Motors issued A press release making the following statement: "If we (GM) had kept up with technology like the computer industry has, we would all be driving cars with the following characteristics:

1) for no reason whatsoever, your car would crash twice per day.

2) Every time they repainted the lines in the road, you would have to buy a new car.

3) Your car would occasionally stop on the motorway without reason. In order to get started again, you would have to pull off to the side of the road, close all the windows shut off the car restart it and open all the windows again. For some unknown reason, you would simply do this without question.

4) Occasionally, executing a maneuver, such as a left turn, would cause your car to shut down and refuse to restart, in which case you would have to reinstall the engine.

5) Only one person could use the car at one time unless you bought "Car95" or "CarNT", but then you would also have to buy more seats.

6) The new seats you would need would force everyone to have the same size butt.

7) You would press the "start" button to shut off the engine.

8) The oil warning light, water warning light, and alternator warning light would all be replaced by a single "Unidentified System Error" light.

9) The air bag would ask your freshly mangled body "are you sure" before going off.

10) Occasionally, for no reason whatsoever, your car would lock you out and refuse to let you back in until you simultaneously lifted the driver side door handle, turned the key, and grabbed the radio antenna.

11) The radio antenna would be internally mounted on the passenger side of the car.

12) Buying a new car would force you to also purchase a new set of Deluxe Rand McNally road maps, despite the fact that you neither need or want them. Attempting to delete this option would immediately cause your cars performance to diminish by 50% or more.

13) Every time GM introduced a new car, people would have to learn to drive all over again because none of the old controls would function in the new car.

14) Macintosh would make a car that was five times faster, ten times more reliable and easier to maintain, twice as easy to drive, but would only run on five percent of the roads."
I love to teach people about God, the Bible, the gospel, the Christian life.
But the word about in the previous sentence causes me pause. I don't want just to teach people about God, about the Bible, and so on. I want to drop the preposition in the same way the apostle Paul does in Ephesians 4:20 (NASB), when he speaks of the need for people to "learn Christ," not just learn about Christ.
Please click here to read the rest of this letter, dated August 15, 2005, Christianity Today International/Leadership Journal.
My grandfather once told me that there are two kinds of people: those who work and those who take the credit. He told me to try to be in the first group; there was less competition there."
I Just Wonder...
I wonder what our churches might be like if we responded honestly and seriously to the following...
What if we didn't care who got the credit as long as God got the glory?

What if we told the truth about what was really going on in our lives?

What if leaders of all kinds in the church, on occasion, said, "I really don't know what to do"?

What if we had the confidence in the Lord to confess that we messed up?

What if we occasionally challenged one another to grow up in Christ? (especially when we are behaving so immaturely).

What if we were to talk with the most godly men or women who we know (of your choosing) about our giving each week to the work of the church? How do you think they might respond to what we are giving?

What if we were to play a recording of what we said about one another in conversation the previous week? Would there be powerful moments of encouragement and affirmation? Or would we hear something else...

What if we deplored a divisive spirit as much as the early church did? Would we handle divisiveness any differently?

What if we were to look at a schedule of time actually spent in prayer and time in the Word of God? Is our actual practice what we would recommend to the rest of the church?

What if we were to begin living as if we only had a short time left on this earth? How different would we be living?
From Jim Martin's Blog, posted September 09, 2005. Jim is a pastor in Texas who has a transparency that I admire. http://jimmartin.typepad.com/place/
Town on the Rebound
A Church Revival...
Tonight we were invited to participate in a "revival" meeting hosted by several area churches.
The idea here was to "bring the churches together in unity, and to reach out to the borough, beginning with this bad neighborhood." The revival meeting is on the street corner that we do The Table ministry, and is called "Town on the Rebound."
We have been on this street corner, on-and-off for many years, doing the same things – serving food, drink, and trying to extend God's compassion and conversation.
So tonight, we found ourselves doing what we always do – serving food, drink, and trying to extend God's compassion and conversation. We served, not up front where all the ministers stood, but rather behind serving tables, and in the midst of those who were outside of the family.
We were, for the most part, overlooked by the religious crowd. A couple people said hello when we took the initiative, but by enlarge, I watched as the gospel music, the dancers, the preaching, and the invitation went forward. I saw what I always see…the religious community having a party in the midst of the unbelieving neighborhood, inviting them to the party, but only on their terms, as the residents watched outside the (literal) gated park.
Our regulars left faster than usual, leaving the religious community singing with each other. It was hard to talk because the music was so loud.
I have mixed emotions about the evening. I love gospel music, and this worship band was excellent. Demetry, the worship leader and drummer, is a gifted godly man – deflecting any attention from himself, and truly leading folks into God's presence. I just struggled with how the language of the church, immediately alienates those on the outside, and the call to leave sins behind sounds to them like, "clean up – that's how you come to God."
There was a lot of talk about how we are all brothers and sisters, but no one talked to us on their own, and no one within this religious gathering talked to any of our "regulars" from this neighborhood. So the neighborhood sat outside of the meeting, as we waited for God to magically do what He has obviously called us to do.
We prayed and asked God to reach people without changing us.
Please don't think that I believe that these are insincere Christians. They are not. They are good, God fearing, lovers of Jesus, who know how to worship and I could perfectly worship in any of their churches. I admire them for many reasons. It is a big deal that they are pulling off, but we -as the church- always seem to take our church culture to another cultural context, and expect the people to understand intuitively what God means, and who He is.
I loved the message, but could have cried for the sheep without a shepherd.
Kork Aug. 10, 2005
I took an online survey
that was posted on an acquaintance's blog.
I am always searching to see whether the way we do church can even be considered "Church." Personally, around other pastors, and church leaders from traditional (and even "contemporary") church models, I feel –at best- second rate. But when I am being church, in the way that we embody the gospel, I feel very comfortable—as though we are walking through the pages of scripture.
With that said, this (although imperfect) survey was interesting...
What is your model of the church?
You scored as Mystical Communion Model.